Current Pricing for Websites by The Cyber Fusion, Inc.
Website Design and Development
$150 / page with a minimum of 6 web pages.
Website Design Pricing Includes…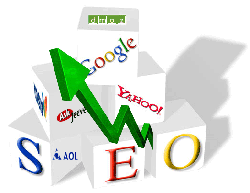 – SEO (Search Engine Optimization)
– Social Networking Capability
– Mobile Website / Smart Phone Compatible
Other pricing information:
– Web page editing – $85.00 / hr
– $129.99 a year website and email hosting fee (up to 20 page website)
Search Engine Optimization Services
What is SEO or Search Engine Optimization? Search Engine Optimization involves analyzing your current website's code, structure, content, and links and making enhancements to the site to ensure it is indexed properly in the search results of major search engines such as Google, Yahoo and Bing. This process is by no means easy and is often more time consuming than developing a brand new website. The process of search engine optimization requires a great deal of planning and strategy by the website developer. However, a properly designed website results in less advertising expense for the business. Think about it…when was the last time you actually paid any attention to TV commercials or newspaper advertisements? When we want something, we go to Google for our answer…wouldn't it be nice for your business to show up in the search results every time?
For more information on why search engine optimization makes sense for small businesses please read my article…
Search engine optimization and it's importance for small businesses.
SEO Pricing – $85.00 / hr
For more information about website development or search engine optimization services please contact Jaime
.
Website Design Prices – Website Hosting Prices – Website Development Prices – Search Engine Optimization Prices
.
2012 The Cyber Fusion