Often I find myself unable to delete a specific file or folder. ("Error deleting file or folder" or "Access is denied") This is especially true after I have recovered data from a client's hard drive. Either the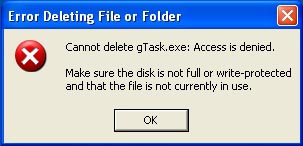 file is currently in use or the name of the file is too long or unrecognizable by Windows. Windows has many problems when it comes to file name length. If a particular file is too deep in a folder, the number of characters can exceed the number that Windows is able to handle / read. For a small file this may not be too much of a nuisance. What if the file is taking up a great deal of hard drive space? In order to delete a file or folder that simply will not delete, you will need to use third party software such as Unlocker.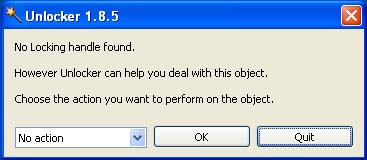 First you will need to download the Unlocker installation file. Unlocker is free software and both Softpedia.com and Download.com offer it for download. Once you have installed the software, double click on the icon titled "Start Unlocker" in order to launch the program. This will bring up a window which allows you to browse for the particular file or folder which you would like to delete. Navigate to the file and click "OK". The program will scan the folder / file and determine if there is a lock present. Depending on the file, it may or may not detect a lock. (This does not mean the file won't delete.) On the drop down menu, select "Delete" and click "OK". This will begin the process of unlocking and deleting the file / folder. Depending on the file / folder size it may take some time to delete.
Support Our Blog by Visiting Our Sponsors
Tags: error,delete,file,folder,access,denied,unlocker,diy
Was this article helpful? Share it with your Facebook friends. Got anything to add? Leave a reply!
Copyright 2011 The Cyber Fusion © New Jersey