Does your office network wiring need to be replaced? Are you still running CAT 5 instead of gigabit speed CAT 6? Perhaps you just purchased a home theater that has internet capability…however, your wireless connection just doesn't work for your high definition streaming. Don't worry, Jaime has a solution for everything.
With so many households and businesses having more than one computer it is no wonder that computer networking has become so prevalent. Shared printers, servers, network drives and shared internet access are only a some of the benefits a fast computer network will provide your business. Does your current network seem slow and sluggish?
Read about how a Gigabit LAN can help improve your business' productivity during peak network use…  10/100 LAN vs Gigabit LAN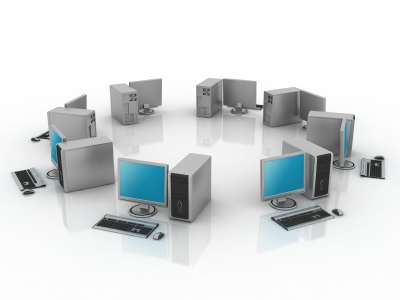 Whether you simply need to access your business data remotely or have your small business office computers networked, Jaime will set up your home or office network so you can safely connect to the computers and transfer data in your network. Read more about the uses of a computer network in Jaime's article…
Jaime also offers custom secure Network Attached Storage / NAS devices designed for home networks and / or office networks. For more information about his computer networking services contact him today.

.
Computer Networking – PC Networking – Home Network – Office Network – Network Security
.
2013 The Cyber Fusion