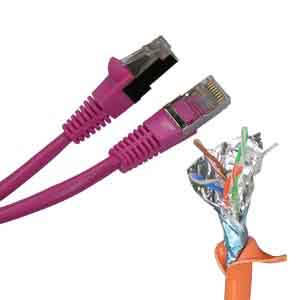 Have you noticed that your computer network is slow and sluggish during peak use? Offices that make use of computer networks to share files and resources know just how slow the network can become during peak business hours. The typical office network uses a 10/100 LAN switch in order to relay the network traffic between computers and network resources. Maxing out at 100 megabytes per second this type of network can easily become congested during periods of heavy use. Printer queues will come to a crawl, files shared on the network will become inaccessible and network traffic in general will resemble that of everyday rush hour. Unfortunately, if your network is suffering a major bottleneck so will your business' productivity.
By installing a Gigabit LAN in your home or office you will boost available bandwidth from 100 megabytes per second to 1,000 megabytes per second. This is ten times the amount of available bandwidth compared to the previous generation network. Multiple network users constantly using the same printer, server or network drive will see an improvement in the time it takes to access the device. Large file transfers will be able to occur without putting a strain on other network users. Your business' productivity will continue to flourish during all hours of the day.
The best part of installing of Gigabit LAN is that you don't need to install new patch cables through your existing walls. As long as your current cabling is CAT 5e or CAT 6, you can utilize the full potential of a Gigabit LAN.
It is important to note that a Gigabit LAN will not improve the speed of your internet. This is determined by the rate at which you receive data from your ISP. Though if your current computer network is slow and sluggish your internet speed may be affected by the available bandwidth. Installing a Gigabit LAN in your home or office will help you maximize your network use without constraining your broadband internet connection.
Support Our Blog by Visiting Our Sponsors
Tags: gigabit,10/100,network,LAN,office,slow,sluggish,traffic, cat 6,cat 5e
Was this article helpful? Share it with your Facebook friends. Got anything to add? Leave a reply!
Copyright 2011 The Cyber Fusion © New Jersey