Backing up your data is important. Every day I hear of another horror story where someone loses their data due to a failing hard drive or power surge. Data recovery is one of the most depressing fields of computers one can endure. It is expensive and there are never any guarantees of recovered data. External hard drives, USB flash drives and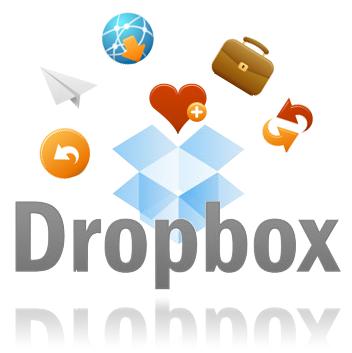 CD/DVD media all work well to save your data. The problem is that they are methods of backing up your data on-site. If something catastrophic happens on-site your data would be gone.
Off-site data backup services have popped up all around the internet offering services tailored to residents and businesses. Though what about the everyday computer user or student that simply wants to have something small in order to ensure their data is safe from harm?
That is where Dropbox chimes in to save the day. Simply download their online data storage software and sign up for a free account. The free account gives you 2 gigabytes of online data storage to save your most important data and documents. You can even use the software to share files with co-workers or simply have all your important files easily accessible from all your devices.
You will need an internet connection in order to sync your data with your off-site folder. For more information, visit their site at Dropbox.com or watch the video below.
Tags: free,online,data,storage,dropbox,backup,files,documents
Was this article helpful? Share it with your Facebook friends. Got anything to add? Leave a reply!
 Support Our Blog by Visiting Our Sponsors
Copyright 2011 The Cyber Fusion © New Jersey