So many people that have multiple computers in their home or office don't think they could benefit from creating their own network. Why should I bother? I get on the internet, check my mail and maybe some videos on the net and then log off. If all you do is check your email and surf the net then maybe a network is not for you. If you do more with your computer at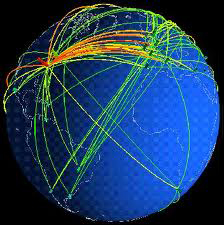 home or the office a network may be just the solution for you.
Benefits of having a network:
– Sharing an internet connection – Probably the most utilized aspect of a network is the ability to share one internet connection amongst multiple computers. What good is a computer today without an internet connection? With more and more households having more than one computer this alone can justify the need for a home or office network.
– Sharing a printer – Are you constantly saving files onto a flash drive in order to print them up on another computer? With a home or office network you can share one printer with all of the computers on the network. This can save both time and money. For example, a small office wants to buy 5 printers for 5 computers. More than likely they will buy inkjet printers to save on the initial cost…however this is quickly lost after the ink cartridges runs out. Instead of buying 5 printers they could use their network to share one laser printer amongst all the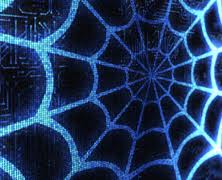 computers. This would cost just as much as buying 5 printers up front and save on ink in the future. Not to mention less clutter in their office with only needing space for one printer.
– Sharing files – Offices already know the benefit of being able to share a document amongst their colleagues, but what about at home? Personally, I utilize file sharing in order to save all important files to my main computer (server) and every night at midnight that one computer is backed up remotely. Instead of having to pay for each computer of mine (currently 5) to have online backup, I only pay for one computer to be backed up.
– Home theater – The latest home theater components now have networking capability, whether it is wired or wireless. If you have a home network you can take advantage of streaming media straight to your television from your networked computers.
– Multiplayer games – If you have a home network, friends and family can play LAN enabled games together simultaneously.
There are numerous reasons to utilize a computer network in your office or home. Whether you simply need to share an internet connection or need a complex network of computers connected to a server there is a solution for you.
Support Our Blog by Visiting Our Sponsors
Tags: computer,network,file,sharing,printer,lan,wireless,wired,office,home,pc
Was this article helpful? Share it with your Facebook friends. Got anything to add? Leave a reply!
Copyright 2011 The Cyber Fusion © New Jersey